Henry's Magnum Express Delivers Maximum Rimfire Punch for Hunters
by Mike Dickerson
Even at a quick glance, it's immediately obvious to lever gun fans that there's something different about the new Henry Magnum Express rifle, which is chambered in .22 WMR. The rifle is entirely devoid of fixed sights. While that may seem to be a sacrilegious omission to some, it's entirely by design. The Magnum Express is specifically designed to be used with optics, and that's a big plus for those who like to hunt small game or dispatch varmints with the most potent .22 rimfire cartridge, or those with aging eyes that don't work so well with iron sights.
Western Hunting Christmas Wishlist

by Jordan Voigt

As outdoor companies start sales and promotions on equipment and clothing to usher in the holiday season, many offer some impressive discounts on quality gear as well as introduce the coming year's lineup of innovations and improvements. Here's a list of a few things that I've used this year or soon hope to. Some careful shopping and/or hint dropping could put one or more of these in your pack for next year.
Take the Shot? A Mature Kudu Bull Offers A High-Speed Opportunity

by Aram Von Benedikt

Lunging for my rifle where it leaned against a bush, I slammed a cartridge home in the chamber. A big broken-horned kudu bull broke from the brush, racing full speed from right to left. Swinging with him, I watched my crosshairs catch up, swing through, and pass his vitals. My finger closed on the trigger

The Biggest Black Bears in the World

by James Nash

In most of the US, an average boar black bear weighs 250 lbs and a sow 150lbs. The largest sow taken in this region was nearly 450lbs.
ATN ThOR 4 640- Godlike or Gimmick? Long Term Review

by C.Travis

Thermal optics have been gaining popularity amongst hunters and outdoor enthusiasts over the last decade. Advancements in thermal imaging technology have brought the costs down to a more affordable level.
Top 10 Holiday Gifts For The Outdoorsman & Woman

by Kristy Titus

Ideas for finding the perfect gift for the outdoorsman or outdoorswoman.

Dressing to Stay Warm and Dry While Waterfowl Hunting

by David R. Vaught, Ph.D.

Over the years I have experienced a wild variety of waterfowl clothing.  Starting with those old cotton waffled long johns you can buy at the farm and home store.  Not sure those ever kept me warm or dry. 

Described as a "performance heritage" hunting boot, the Recurve features a …
Dakota Decoys are a product of the Midwest and Missouri River Valley.  Bill…
With holiday parties and sports parties in full swing, you need this quick …
A first-time hunter in Pennsylvania got to see more wildlife than she was e…
An environmentalist group launched a lawsuit this week against the U.S. Fis…
Thanksgiving could look completely different if the Nonhuman Rights Project…
Weatherby, Inc. is happy to announce the new, expansive Mark V Hunter line …
Donald is crediting Alex's quick thinking for saving his life. While …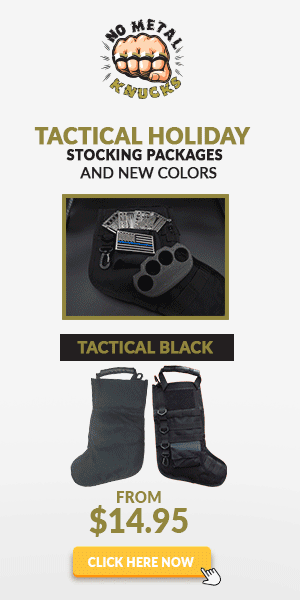 In the middle of a hunt, it's easy to forget to ask whether the effor…
If you struck out during the regular early season hunts, these late season …
Copyright 1997-2021, GunsAmerica LLC. All rights reserved.
PO Box 612830
Miami, FL 33261