Tested: Ruger Hawkeye African, Newly Chambered in 280 Ackley Improved
by Mike Dickerson
From time to time, Ruger produces the rifles in chamberings more suitable for hunting African plains game and big game elsewhere. The newest of these is the Ruger Hawkeye African chambered in 280 Ackley Improved. For my money, Ruger knocked it out of the park with this gun.
Take the Shot? A World-Class Coues Deer Offers A Challenging, Long-Range Shot In High-Wind Conditions – Presented by Springfield Armory

by True Pearce

A World-Class Coues Deer Offers A Challenging, Long-Range Shot In High-Wind Conditions. The Hunter Is Using Cutting-Edge Long-Range Shooting Gear. Should He Take The Shot?
398 Inch Bull Taken with New Two-Seventy Cartridge: The 6.8 Western

by Aram Von Benedikt

There's a new cartridge on the block, and it's one cool customer. Built to fulfill the desires of the classic .270 Winchester shooting crowd while meeting the demands of today's long-range shooting and hunting protocol, the brand-new 6.8 Western steps into the arena and doffs its ten-gallon hat.

Whitetail Success with Winchester and Browning's 6.8 Western

by Mike Dickerson

That 10-pointer was one of the first whitetail deer ever taken with the new 6.8 Western centerfire rifle cartridge from Winchester and Browning. He won't be the last.
Field Testing the BogPod Death Grip Shooting Tripod (w/Video)

by Citizen Hush

Shooting Tripods come in many configurations and can become overwhelming to new shooters. You have high-end, purpose built tripods like the
Tips For Winter Hound Hunts

by Kristy Titus

If it is adventure that you seek, then you will find it hunting mountain lion, bobcat or lynx in the winter months. These hunts can be extremely physical and being well-prepared can certainly enhance your experience.

Sitka's Kelvin Lite Down Jacket and Three-Quarter Pants Review

by Jordan Voigt

Most hunters who get their kicks from type two fun aren't going to let a little weather get in their way and with the right gear, they can stay in the game longer to achieve it.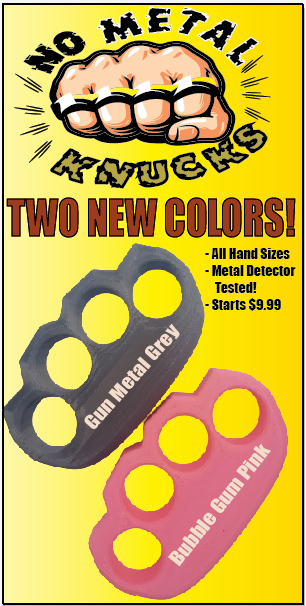 Over the years of hunting waterfowl, I have become a huge fan of water movi…
I just don't remember having the need, or the thought that perhaps, I might…
If your kids are like my kids, then they love eating drumsticks from all th…
After a missed opportunity, one Ohio hunter found the dead head of a huge b…
A state legislator in Oklahoma has filed a bill that would create a new hun…
A California senator has proposed a ban on bear hunting in the state, promp…
Investigators of the double homicide of hunters Chance Black and Zachary Gr…
America's outdoor pastime experienced a renaissance in 2020 and signs indic…
I can't emphasize how important the ability to start a fire is in an emergency situation, whether you're a hiker, hunter, or everyday traveler. There are a ton of different fire starters out there, but have you ever wondered just how do they stack up against one another?
As the New Year rings in every Dec 31, most hunters believe that they will have to wait until September to get the opportunity to chase fur and feathers again, as most of the big game seasons have closed and for the most part the only season open is waterfowl.
Copyright 1997-2021, GunsAmerica LLC. All rights reserved.
PO Box 612830
Miami, FL 33261