Montana Tough: Franchi's Momentum Elite Varmint Rifle – Full Review
by Mike Dickerson
As so often happens when stalking pronghorn antelope, failure comes before success. I was hunting on the vast Crow Reservation in southeast Montana – an area that defines big, open country with little stalking cover – and had already blown one attempt when a previously unseen band of pronghorn materialized and spooked the herd I was stalking.
How to Choose an Outfitter

by James Nash

An outfitter is an expert at hunting the species you are after in that area. Experienced hunters will tell you that game species act differently in different areas, and knowing where they travel and under what conditions they move is "locals-only" knowledge that takes years and even generations to understand. If you roll DIY you can make some educated guesses, but that's very different from previous experience.
Exclusive: Kimberly Bangerter Becomes the First Woman to Win a Coyote Calling World Championship

by Jordan Michaels

The 26-year-old and her father bagged 13 coyotes over the two days of the contest, enough to earn both the championship and the prize for most coyotes killed.

Storing Your Firearms After Hunting Season

by Kristy Titus

can take a beating during hunting season, they are banged around in the truck, on an ATV or horse withstanding the elements of dirt and moisture. In order to preserve the investment that we make in our firearm and extend the life and functionality of our rifle, a few extra steps taken prior to storage will help you stay organized and your weapon system functioning flawlessly
Bushnell's New Fusion X Binoculars Reflect a Quarter Century of Laser Rangefinder Innovation

by Mike Dickerson

I had an opportunity to use the binoculars for a short time on a prairie dog shoot in Wyoming and came away impressed because the Fusion X binoculars pack a lot of functionality into an affordable package. The binoculars are backed by Bushnell's transferable lifetime warranty, which translates into a defined life of 20 years for the binoculars and five years for the electronics.
Pulsar Thermion XQ38

by Mitchell Graf

For many of you reading this and just jumping into the world of thermal optics, do not fret, it is not as complicated as some may suggest. While Thermal scopes are not cheap, they are an absolute game-changer in the world of night hunting. 5 years ago, I would have never believed how powerful of a tool thermal would become in my hunting game.

Lifetime Decoys FlexFloat Decoys

by David R. Vaught, Ph.D.

The innovation of decoys starts with an idea. We all have ideas and often act on those ideas with designs of our own, but in this instance, Lifetime has moved to an outer orbit with their lineup of FlexFloat decoys.
Stabilized binoculars are pretty rare on the civilian market, but they have…
This recipe is good for all kinds of small game that is fairly tender right…
There are so many possibilities and rigging your decoys should provide you …
An Idaho hunter has been sentenced after a three-year undercover investigat…
Colorado Parks and Wildlife is considering a new regulation that would forc…
Authorities have confirmed the remains belong to deceased mixed martial art…
An Illinois man has been arrested after confessing to poaching deer in Wisc…
The fact there are no reported cases of individuals suffering lead poisonin…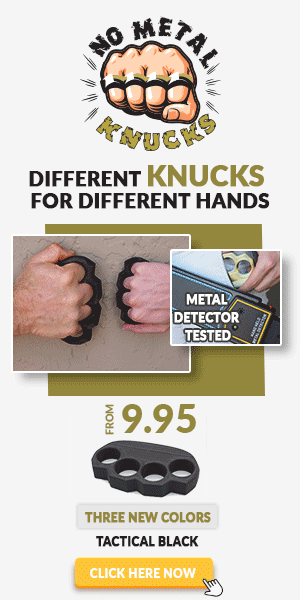 Being able to weed through all of the variables and make the best-educated …
There is nothing that I enjoy more than being in places I have not been bef…
Copyright 1997-2022, GunsAmerica LLC. All rights reserved.
PO Box 612830
Miami, FL 33261