Brand Avalanche Media has put together another sweet giveaway!
In conjunction with SIG Sauer, Lone Wolf Distributors, Gallery of Guns, Crossbreed Holsters, Action Target, Swagger, and X Jagdhund, they are giving away $8,000 worth of guns and gear and hunting equipment.
Full details and terms can be found here. Entering is super easy and only take a few seconds. Hurry up! The deadline is fast approaching, (it's next Friday, July 19, 2019). See prize lineup below.
Click HERE to Enter The Hunter's $8K Dream Giveaway
Start: 12:01 a.m. on June 3, 2019 (US/Eastern Time)
End: July 19, 2019 at 11:59 p.m. (US/Eastern Time)
One Lucky Winner Will Receive:

1. Gallery of Guns, Ruger Precision Rifle Valued at $1,691.00

2. Lone Wolf Distributor's Timberwolf 10MM Valued at $1,552.00

3. Sig Sauer BDX Optic Combo Kit Valued at $1,679.00

4. Sig Sauer Ammo 308win, 150gr, Elite Copper Hunting Valued at $44.95
5. Sig Sauer Ammo 10mm, 180gr, Elite V-Crown Valued at $27.95

6. Action Target Two PT Coyote Gong kit Valued at $299.00 ea.
7. Action Target Two PT Boar Gong kit Valued at $299.00 ea.

8. X Jagd Atlin Jacket Valued at $367

9. X Jagd Circle Pants Valued at $250
10. X Jagd Askom Jacket Valued $310
11. X Jagd Net Cape Valued $118
12. X Jagd Balaclava Valued at $53
13. X Jagd Net Gloves Valued at $36
14. X Jagd Koppl Boots Valued at $338
15. X Jagd Short Function Socks Valued at $28
16. Crossbreed Founders Series SuperTuck Holster Valued at $89.95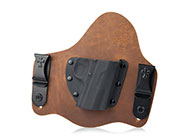 17. Crossbreed Founders Series Executive Belt Valued at $84.95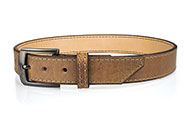 18. Crossbreed ARK Resister Bag Valued at $21.95

19. Crossbreed Tuckable IWB Mag Carrier Valued at $45.99

20. Crossbreed Holsters Gift Card Valued at $500.00
21. Swagger Five Stalker QD42 Bipods Valued at $129.99 ea.


22. Swagger Five Stalker Light Bipods Valued at $69.99 ea.
Click HERE to Enter The Hunter's $8K Dream Giveaway